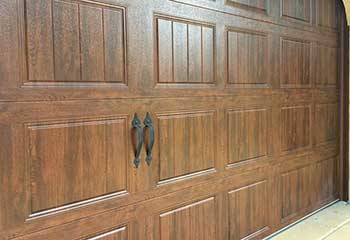 Garage Door Replacement
Customer Issue: Mr. Carpenter felt his current garage doors looked shabby and were bringing down the overall impression of his home.
Our Solution: Our professionals offered several suggestions for garage doors based on Mr. Carpenter's wants and style. He decided that the Raynor TradeMark model of doors would be best. He loved the woodgrain texture without having to deal with real wood, and the ability to choose colonial panels for a unique aesthetic. We disconnected his old doors from the springs and cables and removed them from the tracks, before installing the new ones in.
Samuel Carpenter
- Douglasville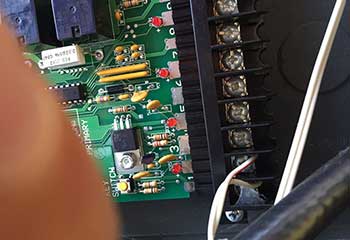 Garage Door Troubleshooting
Customer Issue: Mr. Mullins found that his garage door wasn't reliable about closing correctly or opening when he needed it too.
Our Solution: Our technicians thoroughly looked over the system to find the source of the problem. The Craftsman 57915 opener was disconnected to be opened and looked at, and it was found that its circuit board was in need of replacing. Once that was done, the door was tested to assure it was functioning properly.
Tommy Mullins
- Anneewakee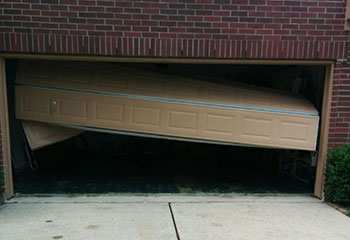 Track Replacement
Customer Issue: A minor car accident cracked one of the garage door tracks, though the panels were fortunately only mildly dented.
Our Solution: Our technicians carefully checked the cables, panels, and spring system for any other damage the customer might have missed. Finding none, they raised the door off the tracks and unscrewed the damaged rail to make room for its replacement. The door went back in, and all was well.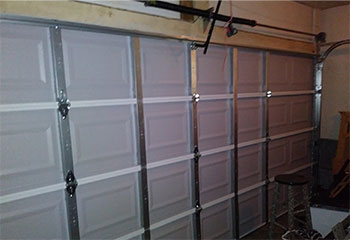 Spring Replacement
Customer Issue: Broken spring.
Our Solution: Dealing with this type of problem can be very dangerous, but luckily, the customer was well aware of that. We quickly replaced the damaged spring and fitted the door with a new unit, which we then adjusted so that it would be able to counterbalance the weight of the panels properly.
Ian Winfield
- Douglasville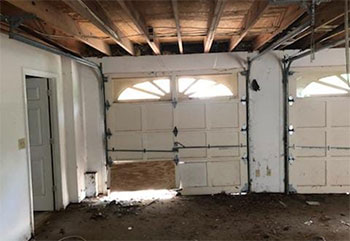 Panel Replacement
Customer Issue: Door panel broke.
Our Solution: The first thing we did was reassure the customer that the damage didn't require replacing his entire door, due to its sectional build. We obtained a new panel from the system's original manufacturer, and then replaced the damaged section with it and made sure the door could open and close with no further issues.
Jacob Johnson
- Lithia Springs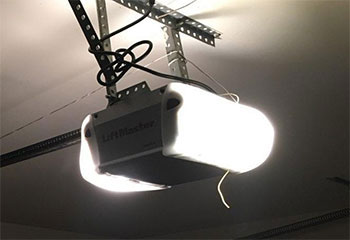 Opener Replacement
Customer Issue: Looking for a new automatic opener.
Our Solution: We discussed a few different options with the customer, helping him decide what special features and drive system were going to be the right match for him. In the end, the model we installed for him was the LiftMaster 8360W chain drive garage door opener, which offers Wi-Fi compatibility and battery backup.
Gabriel Mandoza
- Douglasville